Hotel Mykonos Drops Review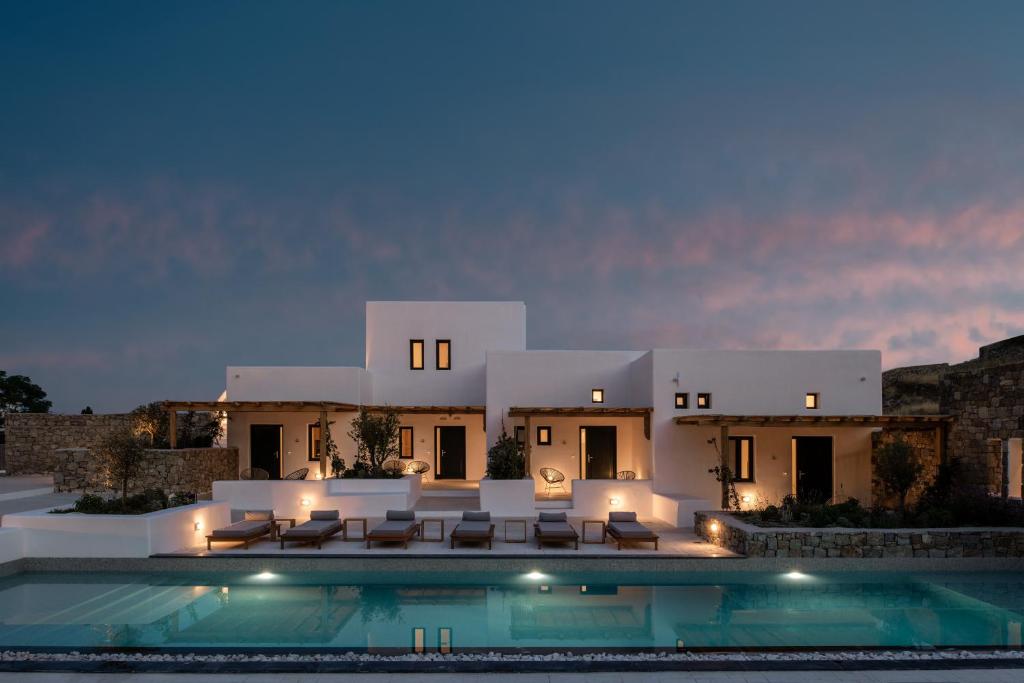 Location
Mykonos Drops is located at Platis Gialos Beach, Mykonos, Greece. It is only a 10-minute drive from Mykonos International Airport, and a 15-minute drive to Mykonos Town. The hotel is situated in a prime location, with easy access to shops, restaurants, and nightlife.
Ages
Mykonos Drops is open to all ages. However, it is not a family-friendly hotel, and there are no babysitting services available.
Pet Policy
Unfortunately, Mykonos Drops does not allow pets.
View
All rooms at Mykonos Drops offer stunning views of Platis Gialos Beach and the Aegean Sea. The rooms on the higher floors provide the best views.
Parking
There is no private parking available at Mykonos Drops. However, there is a public parking area nearby, which is free of charge.
Perks
Guests of Mykonos Drops can enjoy complimentary Wi-Fi throughout the hotel, as well as free transfers to and from the airport. The hotel also offers a welcome drink upon arrival.
When to Book
The best time to book your stay at Mykonos Drops is from May to September, which is the peak tourist season in Mykonos. It is recommended to book your stay at least 3 months in advance to get the best rates and availability.
How to Book
You can book your stay at Mykonos Drops through the hotel's official website or through Booking.com using the affiliate link here.
Phone and Email
You can contact Mykonos Drops by phone at +30 22890 27102 or by email at info@mykonosdrops.gr.
Amenities
Mykonos Drops features a beautiful outdoor pool, surrounded by sun loungers and parasols. There is also a spa, which offers a range of treatments and massages. The hotel has a small fitness center and a jacuzzi, which are available for guests to use.
Food and Drink
The hotel's restaurant serves delicious Mediterranean cuisine, made with fresh, locally sourced ingredients. The breakfast buffet offers a wide variety of options, including fresh fruit, pastries, and hot dishes. There is also a lounge bar, where guests can enjoy a cocktail or a glass of wine. Room service is available 24/7.
Rooms
Mykonos Drops offers several types of rooms, including standard rooms, deluxe rooms, and suites. All rooms are beautifully decorated and feature modern amenities such as air conditioning, flat-screen TV, and minibar. Smoking rooms are not available, and the hotel has wheelchair accessible rooms. The best room at Mykonos Drops is the suite, which offers a separate living area and a private balcony with stunning sea views.
What's Nearby
There are several points of interest near Mykonos Drops, including the beaches of Psarou and Paradise, which are just a short drive away. Mykonos Town, with its picturesque streets and beautiful churches, is also worth a visit. The nearby village of Platis Gialos offers a variety of restaurants and shops.

I hope you found this review of Mykonos Drops helpful in planning your next trip to Mykonos. With its prime location, stunning views, and luxurious amenities, Mykonos Drops is the perfect place to stay for a relaxing and unforgettable vacation. Don't forget to book your stay in advance to ensure availability. Enjoy your trip to Mykonos!