It is time to celebrate! You are visiting one of the most beautiful locations in Greece and you are single! The clubs are poppin', the beaches are beautiful and there isn't a bar in town who wouldn't want to host you! So where do you stay on such an adventure? Well, we have compiled a list of hotels that are rated to be the best hotels in Mykonos for single travels in their 30s.

1.Porto Mykonos Hotel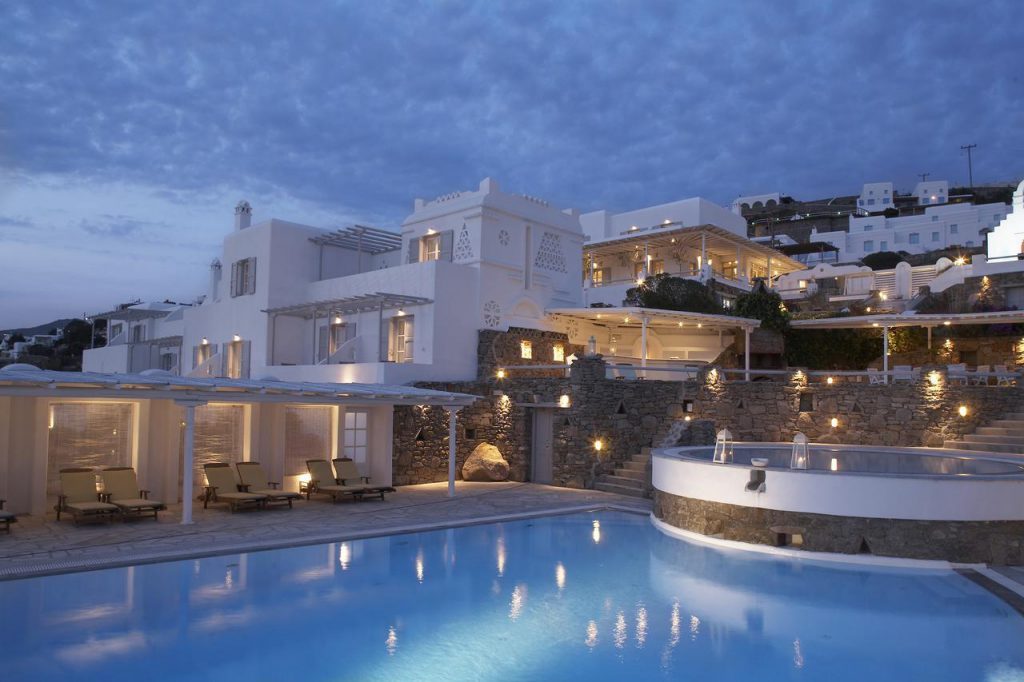 Enjoy Breakfast buffet while staring out over the breath-taking view of the Aegean Sea. This hotel is located over the old port of Mykonos and very close to Mykonos Town and the iconic windmills of Mykonos. Porto Mykonos hotel features a freshwater pool and is less than a five-minute walk from beautiful beaches, night clubs and some of the best restaurants on the island. You will be sure to find a good time at Porto.
2. Despotiko Hotel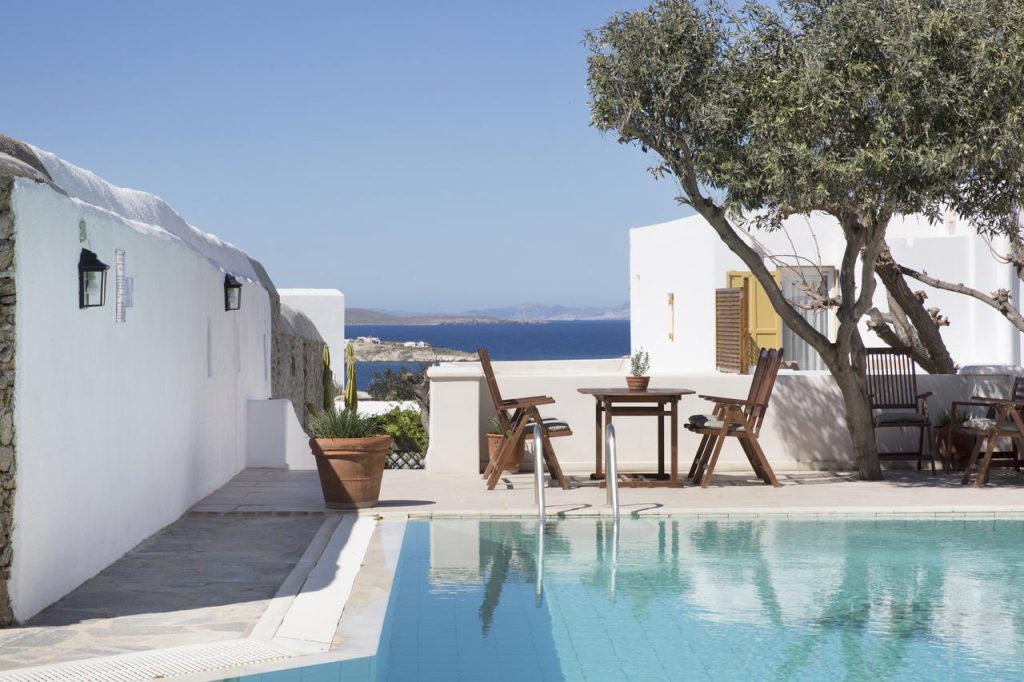 With a beautiful view looking out over the Aegean Sea and the town of Mykonos, the hotel Despotiko offers easy access to Megali Ammos beach, which is one of the most renowned beaches on the island. Despotiko hotel features perfect rooms if you are traveling solo with a spacious single room that is just minutes from Little Venice, Mykonos Windmills and many of the clubs in Mykonos.

3. Elena Hotel Mykonos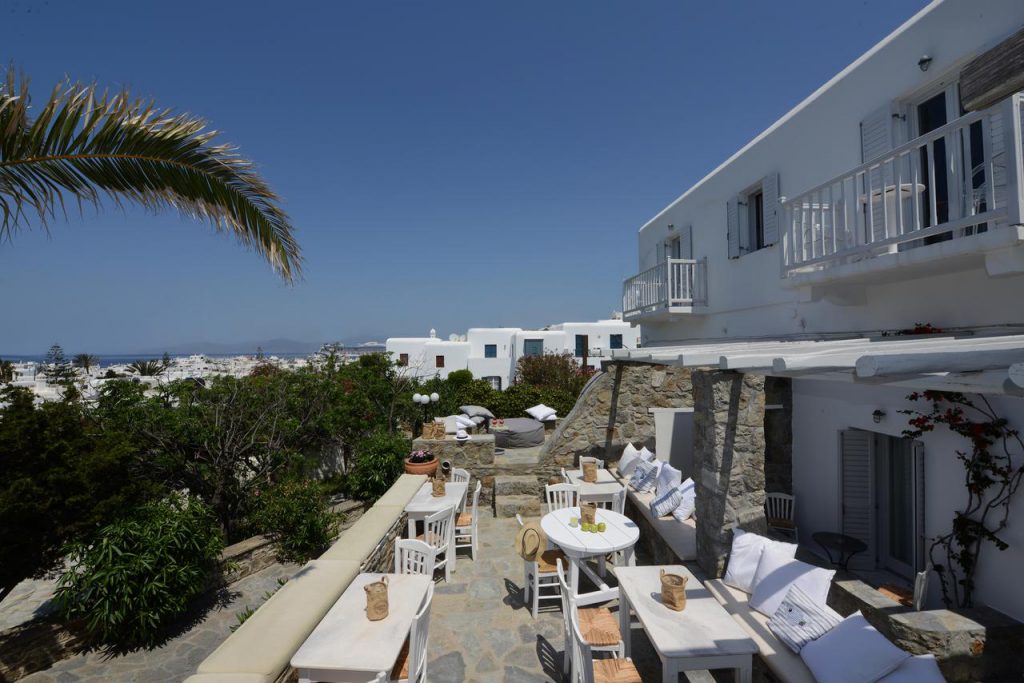 The perfect place to escape from the world if that is the kind of vacation you are seeking. This hotel is one of the most language diverse in their staffing, speaking Greek, English and Japanese they can accommodate your comfort while you stay with the. Built in 1981, the property is within just an 8-minute walk of Mykonos Windmills and half a mile of Little Venice. The hotel has a restaurant and shared lounge, and Glam Club is a 13-minute walk away. Archaeological Museum of Mykonos is 0.7 miles from the accommodation, while Mykonos Old Port is a 17-minute walk away. Everything you could desire in Mykonos is less than 20-minute walk away from the Elana Hotel.

4. Boheme Mykonos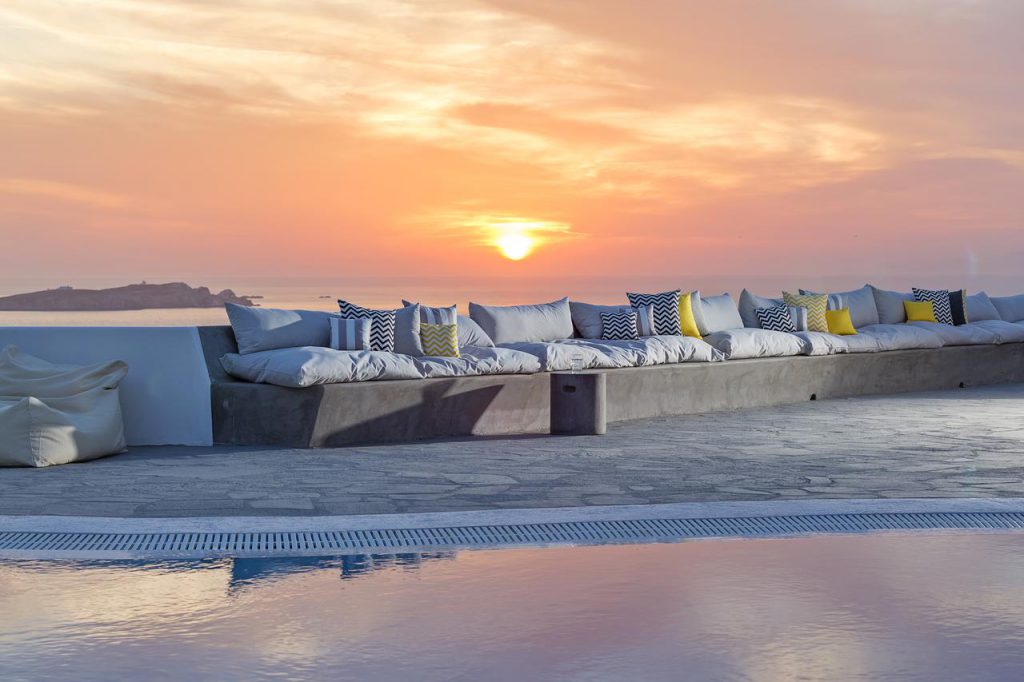 In the very center of town center! The Boheme Mykonos is 1,000 feet away from the downtown area of Mykonos. An a la carte breakfast is served daily in the guestrooms, means if you are wanting breakfast in bed during your vacation – this hotel is the prime spot for you! While you are out shopping and end up getting hungry, come back to the hotel to drop your stuff and enjoy a lunch of Mediterranean dishes can also be enjoyed at the on-site restaurant for lunch or dinner. The Boheme is located 1.2 mi from Old Port of Mykonos and 2.5 mi from new port. Also, the famous Psarrou Beach is just 2.2 mi away from this island paradise hotel.
5. Hotel Semeli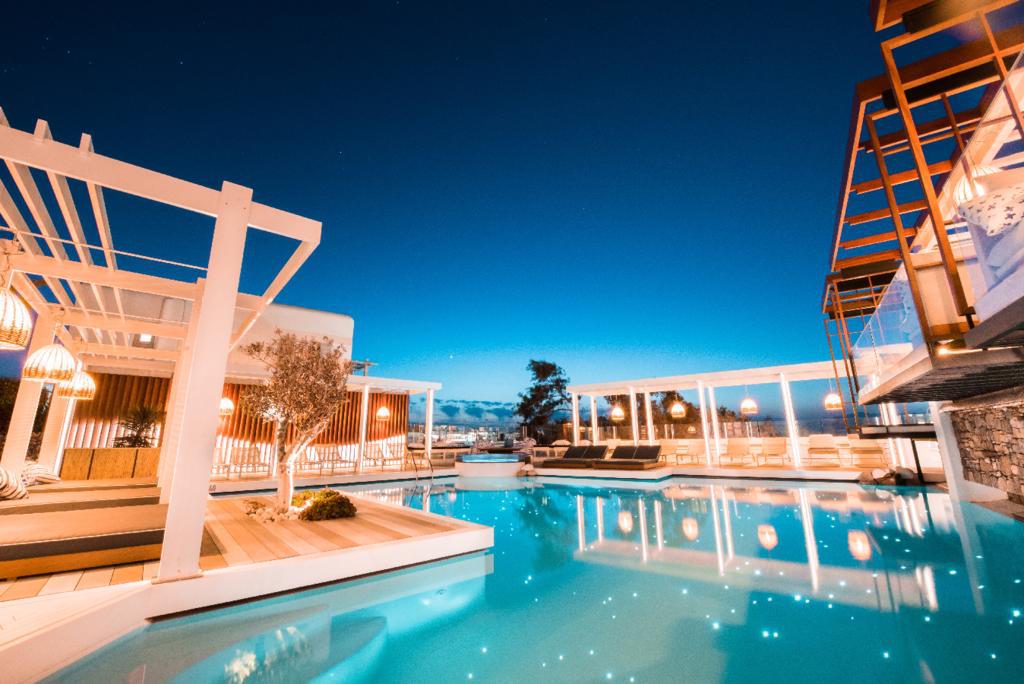 Located in Mykonos town, 1,650 feet from Megali Ammos beach, which is famous for singles to mingle. This hotel features tastefully decorated accommodations with sea, town or garden views, a sweet-water, heated pool with sun beds and a spa – so if you aren't traveling with someone you can melt the day away in the spa! Everything in Mykonos is within walking distance of Hotel Semeli. Guests can reach the center of Mykonos town where many bars, cafes and restaurants can be found.
6. Infinity Mykonos Suites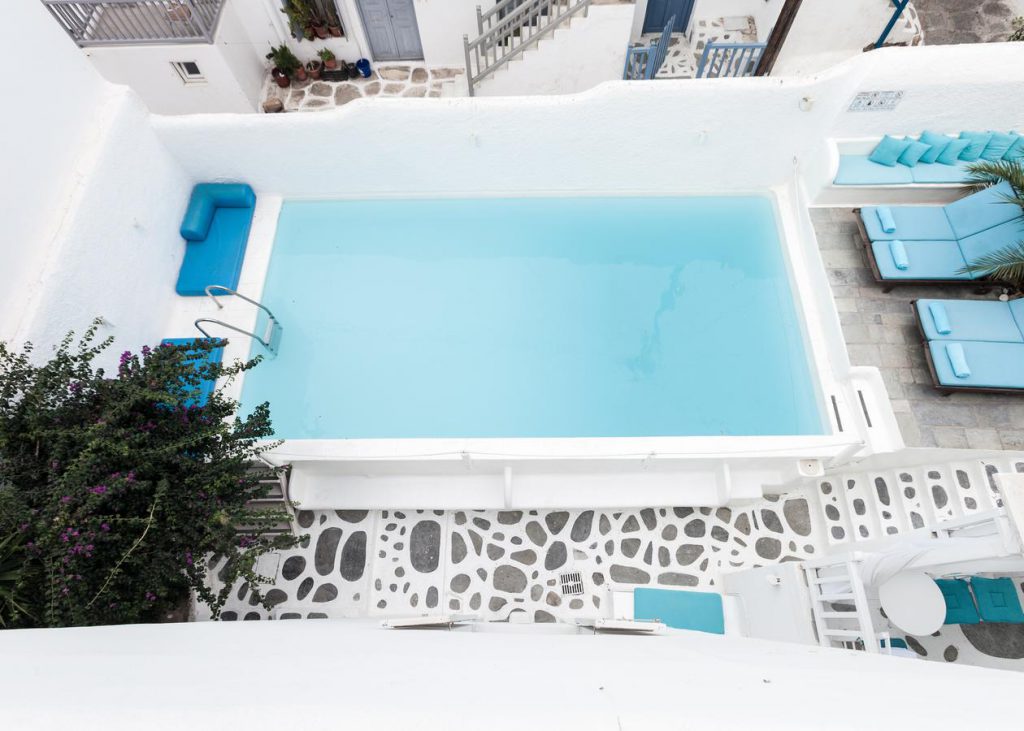 Infinity Mykonos Suites offers elegant accommodations right in the heart of the cosmopolitan Mykonos City. Little Venice is just a 5-minute walk away, while Mykonos Old Port is 1,650 feet away. Here you can rest with a group of your friends or enjoy traveling solo! There are shops, cafes, bars and classy restaurants within minutes of this hotel with the famous Mykonos Windmills basically in the hotel's backyard, less than 1,500 feet away. Defiantly a place to travel if you are visiting in Mykonos.
7. Fresh Boutique Hotel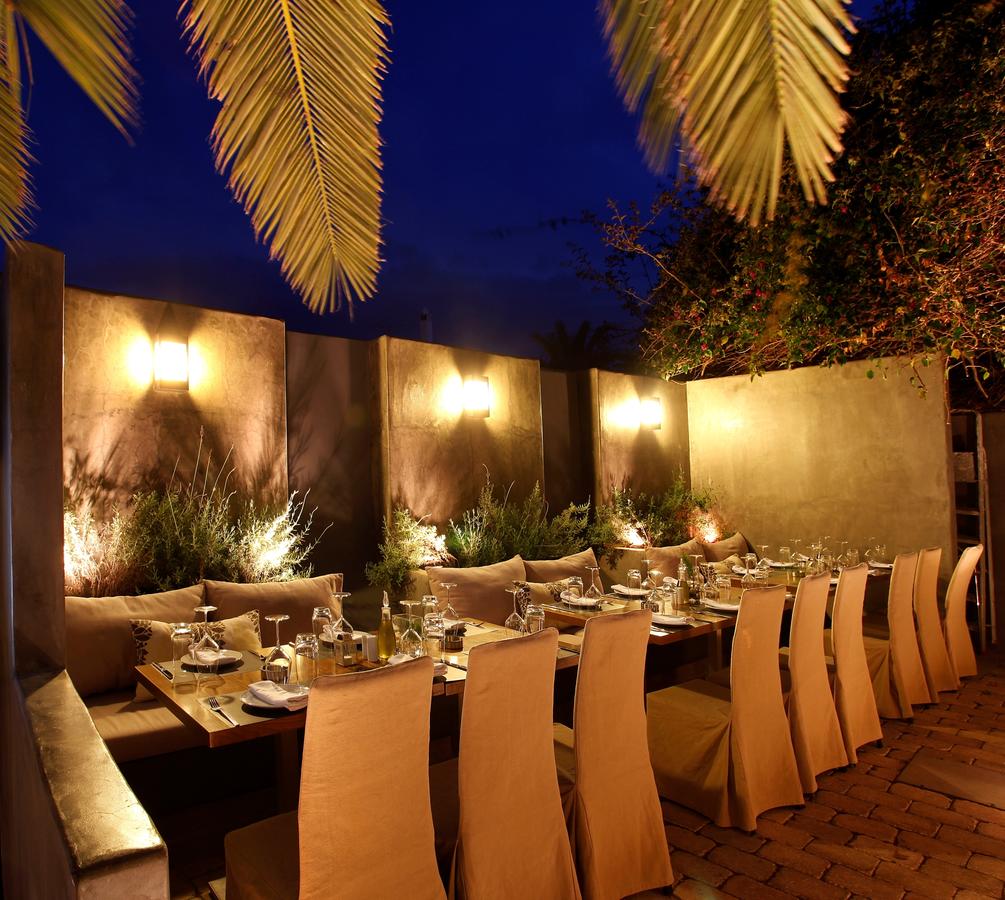 Suited much better for the solo traveler, staying in the Fresh Boutique Hotel is like visiting a relative. Everyone is family here and you can't beat the location. Less than a mile from all of Mykonos' major attractions, shops and beaches this is exactly where you should stay if you are solo traveler! You might enjoy traveling alone more after you stay here!
8. Hotel Delphines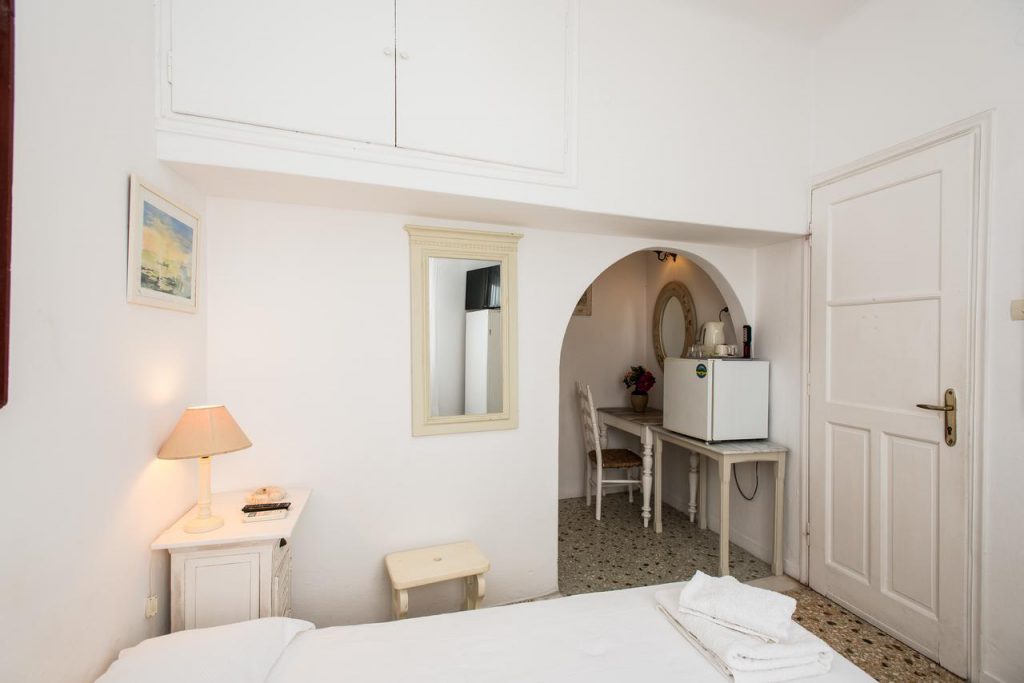 Rockin' a tight budget? This hotel is for you, quaint and snug it is perfect for the solo traveler with a position in Mykonos that can't be bought. Less than 1,000 feet from Little Venice and all the best beaches and shops you can think of, this hotel offers the simple pleasure of a stay with them. If you are the kind of traveler who only spends time in their room to sleep and shower this is the perfect hotel for you!
9. Anagram Boutique Hotel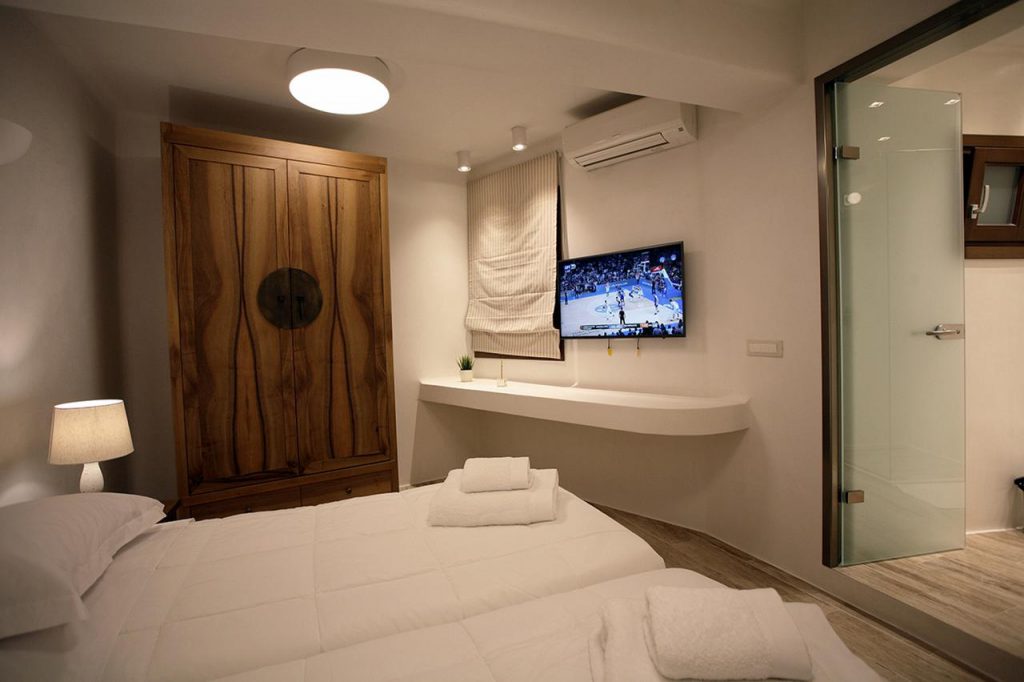 Located in the pedestrian area of Mýkonos City and this hotel offers beautifully decorated rooms that are cozy for the single traveler. The central bus station is just a few minutes' walk away and Mykonos Windmills are 1,000 feet away you can't beat the price and the location. You can walk every where and if you don't like walking every where – you can hire a private car through the hotel to take you to Little Venice is 1,300 feet from Anagram Boutique Hotel, while Glam Club is 1,650 feet away. Nammos Mykonos is 2 mi away.
10. Harmony Boutique Hotel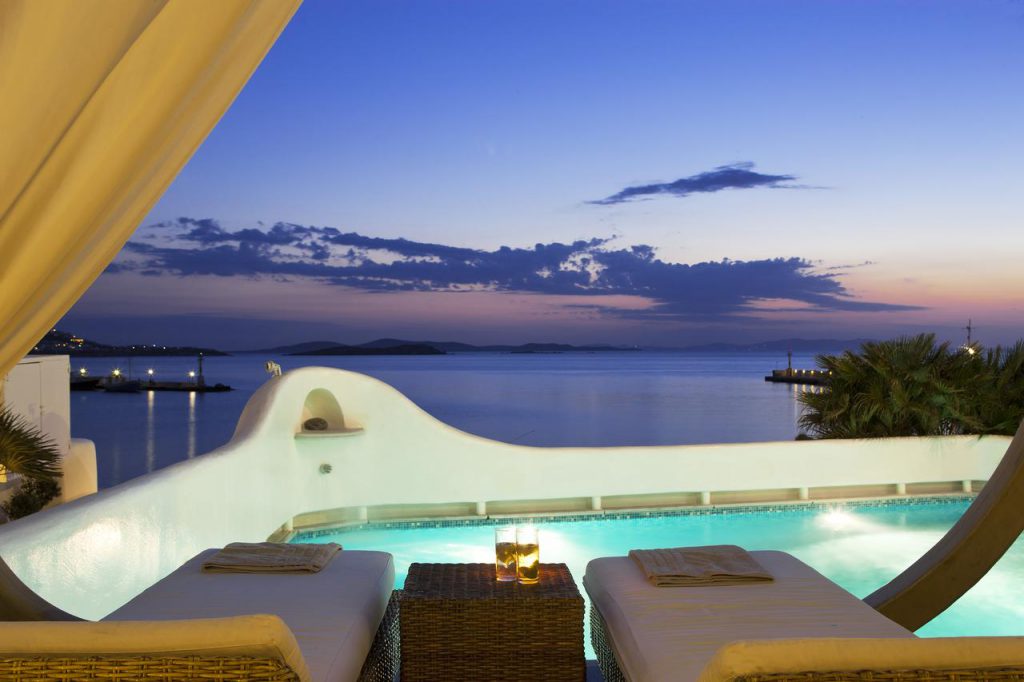 This is the perfect hotel if you are wanting to really experience the luxurious side of Mykonos. Next to the Old Port of Mykonos this hotel is in the heart of shopping and the nightlife of Mykonos while still reserving at the hotel all the pampering and lavishing one could wish for during a vacation with the full spa center and sauna. Guests can enjoy a delicious start to the day with a homemade, with an American-style breakfast prepared with locally produced, organic ingredients, which served until 11 am so you can sleep in! The Mykonian-style Amvrosia Restaurant serves Greek and Mediterranean cuisine with views of the sunset, Mykonos Town and the Aegean Sea.
Read Also:
5 Mykonos hotels near Paradise beach
Where to Stay in Mykonos on a Budget
The 15 Best Mykonos Hotels on the Beach
Mykonos vs Santorini. Which one is better to visit?
The 15 best Mykonos Hotels with Private Pools
Mykonos Nightlife Guide: The 20 best bars, night clubs and Beach clubs in Mykonos
Best area to stay in Mykonos 
Where to stay in Mykonos: Beach or Town
Best 5 Star Hotels in Mykonos
Best time to visit Mykonos 
Best Suite Hotels in Mykonos
Best Mykonos Hotels near Nammos
Best Mykonos Hotels near Town
Best Mykonos Hotels for Yoga
Mykonos to Athens by Ferry or Flight