1. Paradise Beach Resort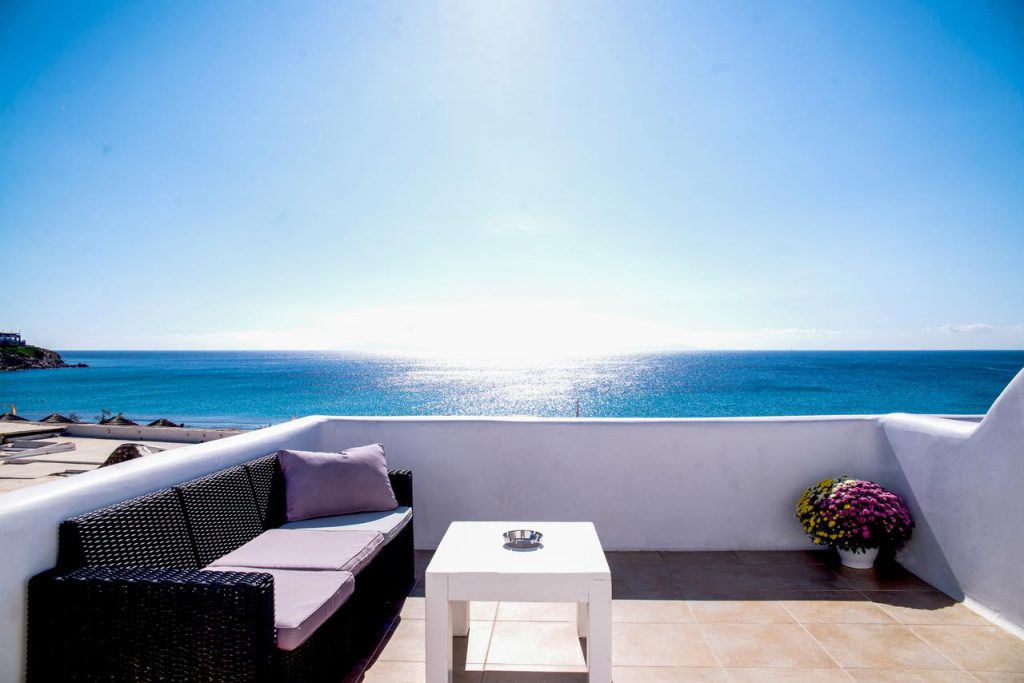 This hotel is sitting on one of the most famous beaches of Mykonos, Paradise Beach Resort features a private beach with two seaside bars and a very famous night club. This will be a hotel that you will want to make your permanent resident with everything you could need with a mini fridge, private bathroom and of course air conditioning.
2. Arte & Mare Elia Mykonos Suites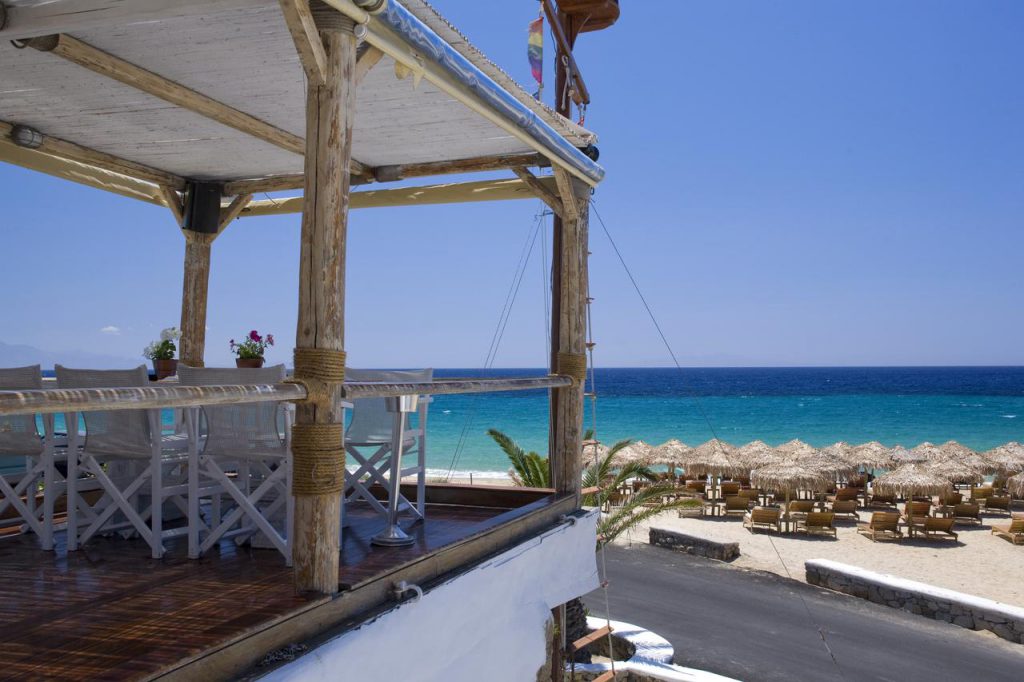 The beachfront Arte & Mare Luxury Suites & Spa is one of the most luxurious suites in Mykonos with pool or Aegean Sea views and a tasty breakfast served by the sea. The resort lies right on Elia Beach for the vacationers who love to lay on the beach.  Wake up to delicious homemade sweets and a choice of freshly baked breads and croissants are featured each morning in the rich American buffet breakfast. The exquisite Capelayo Restaurant proposes local Mykonian cuisine. Later in the evening, the beach bar serves refreshing cocktails.

3. Petinos Beach Resort & Spa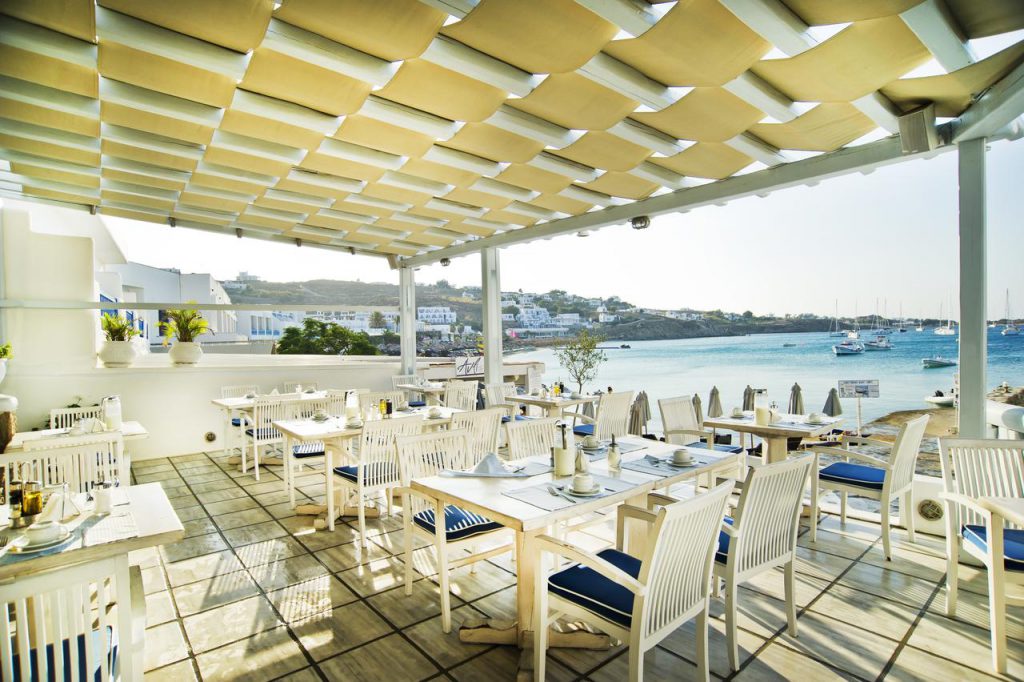 The Cycladic-style hotel is basically built on the Platis Gialos beach. It provides an open-air lounge, an outdoor swimming pool with a bar, and all guest rooms were built with balconies overlooking the Aegean Sea. Lounge next to the pool and feel like a Greek god at the poolside restaurant La Pisina that serves breakfast all day. At the restaurant Blue Myth, guests can enjoy romantic candlelit dinners with spectacular views of the bay.

4. Nissaki Boutique Hotel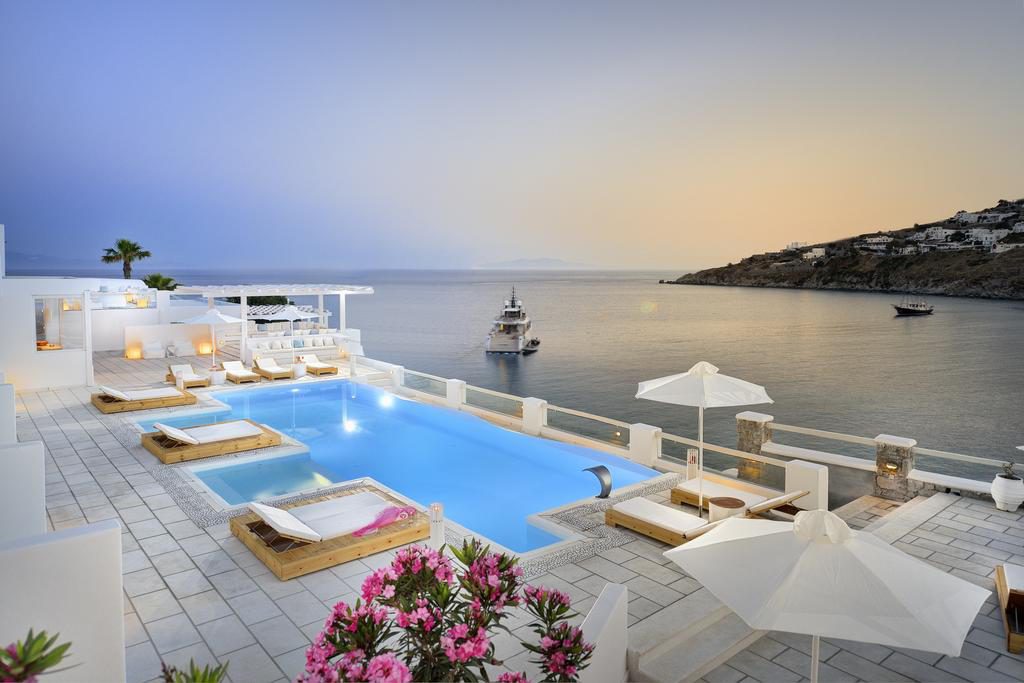 One of the most astounding views in Platis Gialos your hotel has a world-class view of Psarou Beach. The private beach looks over the crystal blue waters of the Aegean Sea. The architecture is decorated with classic Greece whitewashed walls and mosaic tiles decorating the floors and walls. Just a quick walk from downtown Mykonos you will feel entirely Greek when you leave this boutique hotel.
5. Ilio Maris

This is another best-selling hotel on several booking sites for Mykonos. Guests can take a dip at the Ilio Maris private pool, then when the sun is preparing to set you can soak in the lovely sunset view over the Aegean Sea. Though this hotel isn't as centrally located as others, nothing is very far away in Mykonos, this hotel is also closer to most of the more famous beaches in Mykonos.