Panormos White Villa – A Luxury Hotel in Mykonos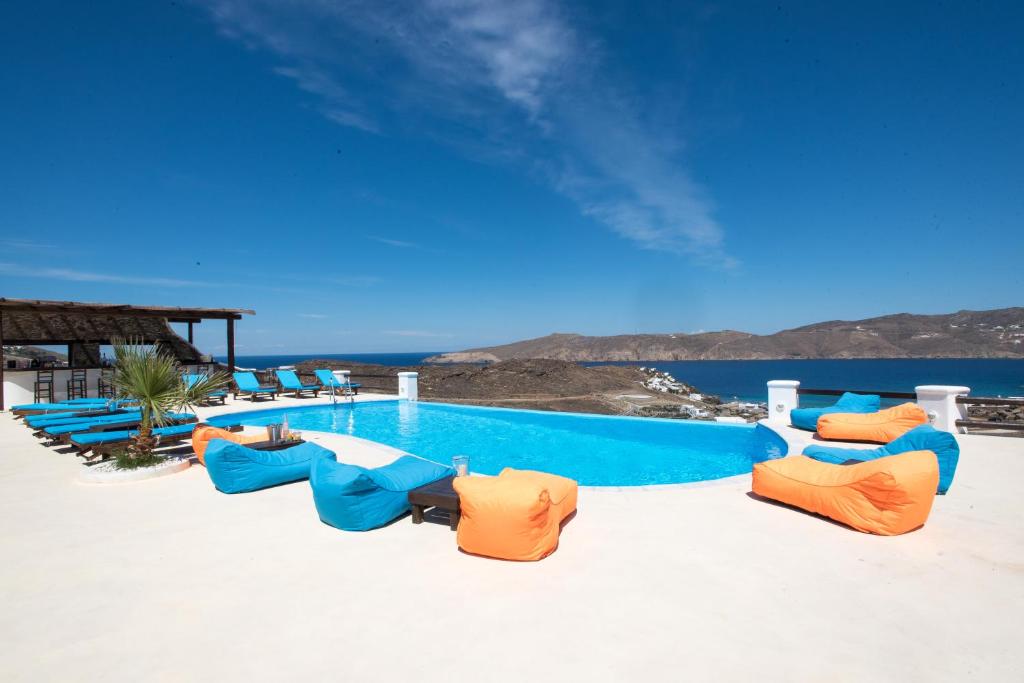 If you're looking for a luxurious and relaxing stay in Mykonos, look no further than Panormos White Villa. This beautiful hotel offers stunning views of the Aegean Sea and is located in one of the most picturesque areas of the island.
Location
Panormos White Villa is located at Panormos Beach, Mykonos 84600, Greece. The hotel is situated in a tranquil area, away from the hustle and bustle of Mykonos town, but still close enough to enjoy all of the island's attractions.
Ages
Panormos White Villa welcomes guests of all ages. Babysitting services can be arranged upon request.
Pet Policy
Unfortunately, pets are not allowed at Panormos White Villa.
View
Most of the rooms at Panormos White Villa offer breathtaking views of the Aegean Sea. Some rooms also have private balconies or terraces where you can enjoy the stunning scenery.
Parking
Parking is available at the hotel and is free of charge for guests.
Perks
Guests at Panormos White Villa can enjoy complimentary breakfast, free Wi-Fi, and free transfers to and from the airport or port.
When to Book
It is recommended to book your stay at Panormos White Villa well in advance, especially during peak season (July-August).
How to Book
You can book your stay at Panormos White Villa through booking.com.
Phone
+30 2289 079200
Email
info@panormoswhitevilla.com
Amenities
Outdoor pool with sun loungers and umbrellas
Spa and wellness center
Fitness center
Jacuzzi
Food and Drink
The hotel's restaurant serves delicious Mediterranean cuisine made with fresh local ingredients. Guests can also enjoy a continental breakfast each morning. The lounge bar offers a wide variety of cocktails and other drinks, and room service is available 24/7.
Rooms
Panormos White Villa offers a variety of room types, including standard rooms, suites, and villas. All rooms are beautifully decorated and feature modern amenities such as air conditioning, flat-screen TVs, and mini fridges. Smoking rooms are not available, and the hotel has wheelchair accessible rooms upon request. The best room is the Panormos Suite, which offers a private pool and stunning sea views.
What's Nearby
Panormos Beach is just a short walk away from the hotel, and there are several other beautiful beaches within easy driving distance. The picturesque village of Ano Mera is also nearby, as well as the famous Mykonos town with its charming whitewashed buildings and narrow streets.
Overall, Panormos White Villa is the perfect choice for anyone looking for a luxurious and relaxing stay in Mykonos. With its stunning views, modern amenities, and excellent location, it's no wonder this hotel is a favorite among travelers.