Hotel Panormos Village Review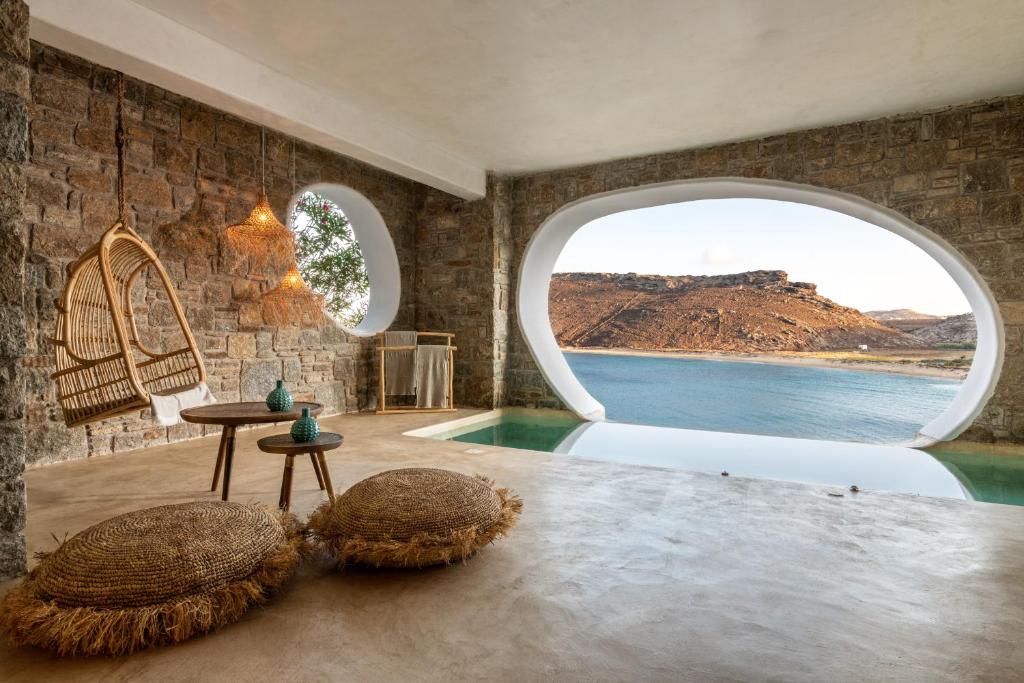 Location
Panormos Village is located at Panormos Beach, 84600 Mykonos, Greece. The hotel is situated in a prime location with easy access to the beach and other tourist attractions.
Ages
The hotel is open to all ages and there are no restrictions. Babysitting services are also available for guests with children.
Pet Policy
Unfortunately, pets are not allowed at Panormos Village.
View
Panormos Village boasts of breathtaking views of the Aegean Sea. The hotel has rooms with balconies that offer guests the opportunity to take in the beautiful scenery.
Parking Availability and Cost
There is free parking available on site for guests.
Perks
Panormos Village offers complimentary services such as airport shuttle and Wi-Fi. Guests are also gifted with a bottle of wine upon arrival.
When to Book
It is advisable to book Panormos Village in advance to avoid any last-minute rush. The hotel is quite popular and tends to fill up quickly during peak season.
How to Book
You can book a room at Panormos Village through this Booking.com affiliate link.
Phone
For any inquiries or reservations, you can contact Panormos Village on +30 2289 027910.
Email
You can also reach out to the hotel via email at info@panormosvillage.gr.
Amenities
Panormos Village has an outdoor pool, a fitness center, and a spa that offers a range of treatments. Guests can also relax in the hot tubs located within the hotel.
Food and Drink
The hotel has a restaurant that serves a variety of dishes, including local cuisine. Guests can also enjoy breakfast at the hotel's lounge bar or opt for room service.
Rooms
Panormos Village offers guests a variety of room types to choose from, including standard rooms and suites. Smoking rooms are not available, and the hotel has wheelchair accessible rooms for guests with disabilities. The best rooms at the hotel are those that offer a sea view.
What's Nearby
Panormos Village is located close to various tourist attractions, including the Agios Sostis Beach, Ftelia Beach, and the Archaeological Museum of Mykonos. The hotel is also close to the village of Ano Mera, where guests can explore local shops and tavernas.
.