Mykonos Cocooning Hotel Review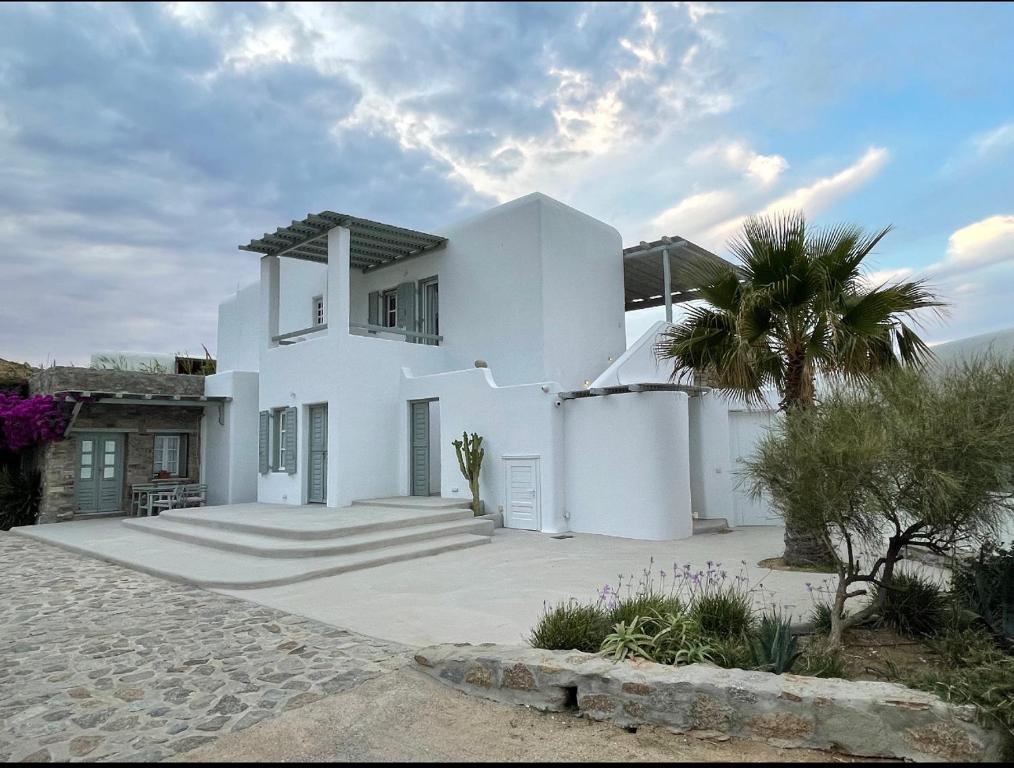 Location
Mykonos Cocooning is located at Panormos Beach, Mykonos 84600, Greece. The hotel is situated in a peaceful and quiet area that offers a serene environment for relaxation.
Ages
Mykonos Cocooning is open to all ages. It is not a couple's only hotel, and babysitting services are available upon request.
Pet Policy
Unfortunately, pets are not allowed in the hotel.
View
Guests can enjoy breathtaking views of the Aegean Sea from the hotel rooms. The hotel also offers garden views.
Parking Availability and Cost
Mykonos Cocooning offers free parking for all guests.
Perks
Guests can enjoy a complimentary breakfast every morning during their stay. The hotel also offers free transfers to and from the airport.
When to Book
It is advisable to book your stay at Mykonos Cocooning in advance, especially during peak seasons to avoid any inconveniences.
How to Book
You can book your stay at Mykonos Cocooning through Booking.com
Phone
You can contact Mykonos Cocooning Hotel through +30 2289 027555
Email
You can send an email to Mykonos Cocooning Hotel at info@mykonos-cocooning.gr
Amenities
The hotel has a spa, a fitness center, and a pool. Guests can relax in the jacuzzi or sauna.
Food and Drink
Mykonos Cocooning has a restaurant that serves delicious Greek and international cuisine. A lounge bar is also available for guests to unwind while enjoying their favorite cocktails. Room service is available 24/7.
Rooms
Mykonos Cocooning has 29 elegantly decorated rooms, including standard and superior rooms. Smoking rooms are not available, and the hotel has wheelchair accessible rooms.
What's Nearby
Mykonos Cocooning is near several points of interest, including the Mykonos Windmills, Little Venice, and the Mykonos Folklore Museum. The hotel is also close to several beaches such as Panormos Beach, Agios Sostis Beach, and Ftelia Beach. The nearby village of Ano Mera is also worth a visit.
That concludes our review of Mykonos Cocooning Hotel. We hope this information has been helpful in planning your next vacation to Mykonos.