Sea Breeze Panormos Mykonos: A Relaxing Getaway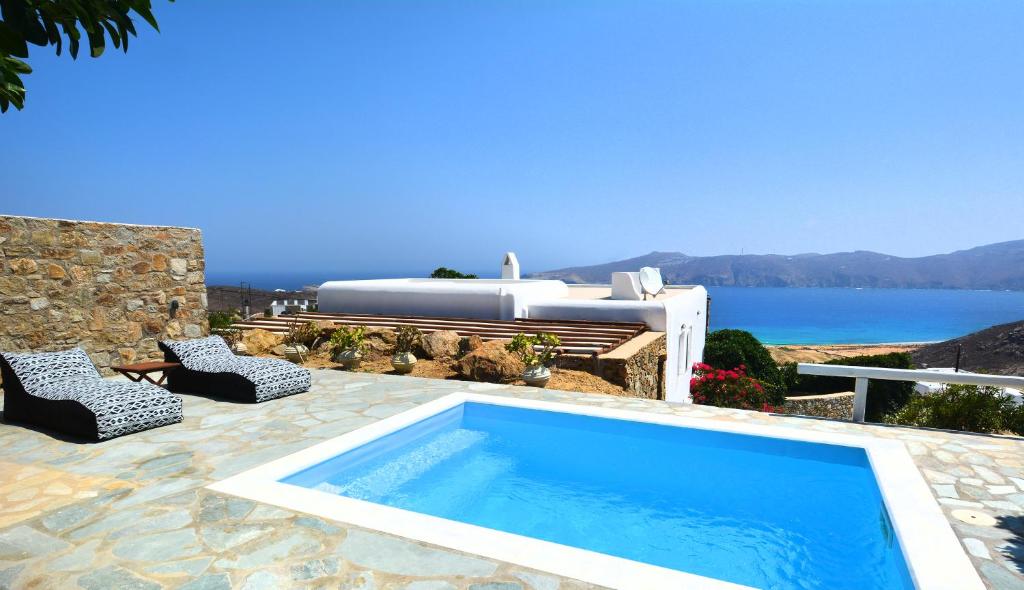 Located in Panormos Beach, Sea Breeze Panormos Mykonos is a luxurious hotel that offers a peaceful escape from the bustling city. Here's everything you need to know about this stunning hotel:
Location
The hotel's address is Panormos Beach, 84600, Mykonos. It is located near the beach, which makes it an ideal spot for those who want to enjoy the sea and the sand.
Ages
Sea Breeze Panormos Mykonos is open to all ages. It's a great place for couples, families, and groups of friends. The hotel also offers babysitting services for families who need it.
Pet Policy
Unfortunately, pets are not allowed at the hotel.
View
The hotel offers stunning views of the sea and the surrounding landscape. Rooms with a sea view are highly recommended, as they offer a breathtaking view of the sunset.
Parking
The hotel offers free parking for guests.
Perks
Guests of Sea Breeze Panormos Mykonos can enjoy complimentary breakfast, free Wi-Fi, and free transfers to and from the airport or port.
When to Book
The hotel is busiest during the summer months, so it's recommended that you book early if you plan to visit during this time.
How to Book
You can book your stay at Sea Breeze Panormos Mykonos through Booking.com.
Phone and Email
You can contact the hotel by phone at +30 22890 27600 or by email at info@seabreeze-mykonos.com.
Amenities
The hotel has a beautiful outdoor pool, a spa, and a fitness center. Guests can also relax in one of the hotel's jacuzzis.
Food and Drink
The hotel's restaurant serves a variety of local and international cuisine. Breakfast is complimentary for guests. The lounge bar offers a wide selection of drinks, and room service is available for those who prefer to dine in the comfort of their own room.
Rooms
The hotel offers a variety of room types, including standard rooms, suites, and villas. Smoking rooms are not available, but there are wheelchair accessible rooms. The best room in the hotel is the Deluxe Suite, which offers a private terrace and a stunning sea view.
What's Nearby
Sea Breeze Panormos Mykonos is located near several points of interest, including the famous Mykonos Windmills, Little Venice, and the Archaeological Museum of Mykonos. There are also several beaches and villages nearby, including Agios Sostis Beach and Ano Mera Village.
Overall, Sea Breeze Panormos Mykonos is the perfect destination for those who want to relax and unwind in a beautiful setting. With its luxurious amenities, stunning views, and excellent location, it's no wonder why this hotel is a top choice for travelers visiting Mykonos.