Hotel Villa Christi: A Serene Haven in Mykonos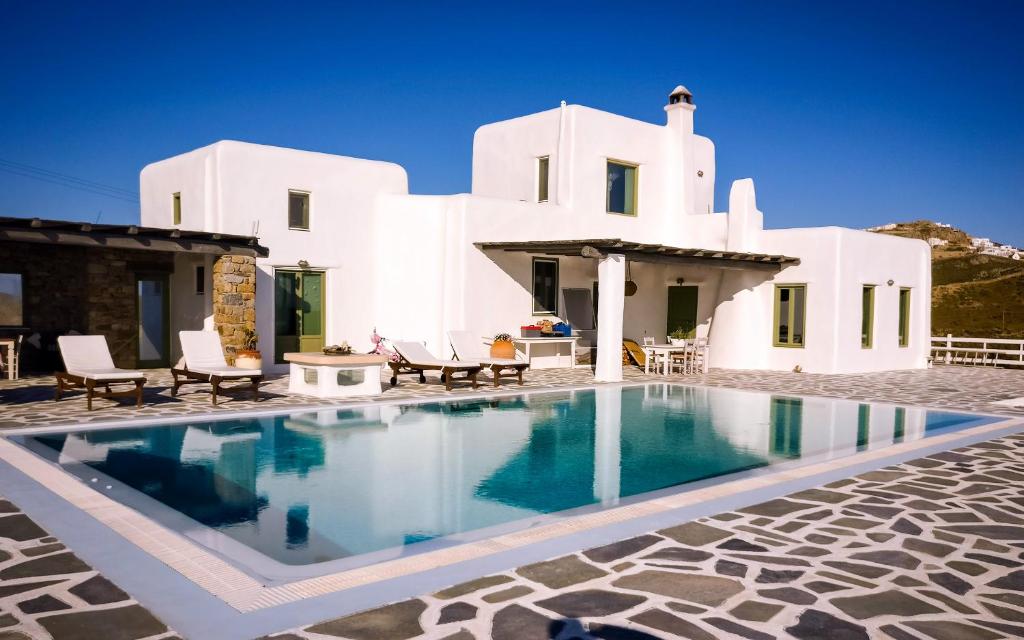 If you're looking for a peaceful escape from the hustle and bustle of Mykonos, Villa Christi is the perfect place for you. This charming hotel is situated in a quiet area of Mykonos, just 10 minutes away from the airport and 15 minutes away from the vibrant town center.
Location
Villa Christi is located at Ftelia Beach, Mykonos 846 00, Greece. The hotel is in a prime location that offers guests a chance to explore the serene beauty of Mykonos.
Ages
Villa Christi is a family-friendly hotel that welcomes all ages. The hotel provides babysitting services upon request.
Pet Policy
Unfortunately, pets are not allowed at Villa Christi.
View
Villa Christi boasts of breathtaking views of the Aegean Sea and the surrounding mountains. The hotel has rooms with balconies and terraces that offer panoramic views of the surrounding areas.
Parking
Villa Christi offers free parking for guests.
Perks
The hotel provides complimentary Wi-Fi, airport transfers, and daily housekeeping services.
When to Book
The best time to book a room at Villa Christi is during the low season (April to May and September to October) when the rates are lower.
How to Book
To book a room at Villa Christi, you can visit the booking.com page and make a reservation.
Phone and Email
You can contact Villa Christi through phone at +30 2289 024919 or email them at info@villachristimykonos.com.
Amenities
Villa Christi has an outdoor swimming pool, a fitness center, and a spa. The hotel also has a jacuzzi and a sauna for guests to enjoy.
Food and Drink
The hotel has a restaurant that serves traditional Greek cuisine made from fresh local ingredients. Guests can also enjoy a wide range of cocktails and drinks at the hotel's lounge bar. Room service is also available.
Rooms
Villa Christi has different types of rooms, including double rooms, suites, and apartments. The hotel has both smoking and non-smoking rooms available. The best room at Villa Christi is the Deluxe Suite, which offers stunning views of the Aegean Sea. All rooms are air-conditioned and equipped with modern amenities like flat-screen TVs, minibars, and coffee makers.
What's Nearby
Villa Christi is close to Ftelia Beach, a popular spot for windsurfing and kitesurfing. The hotel is also near the village of Ano Mera, where guests can explore traditional Greek architecture and enjoy local cuisine. The hotel is just a short drive away from the famous Mykonos Windmills and Little Venice.