ALIRENE MYKONOS – Hotel Review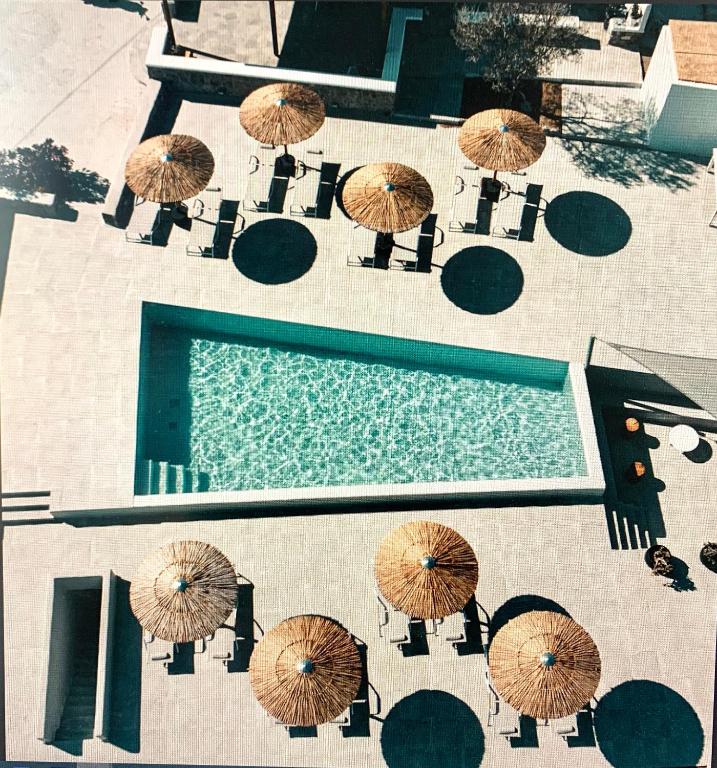 Location
ALIRENE MYKONOS is located in Agios Ioannis, Mykonos. The exact address is Agios Ioannis Beach, Mykonos, 84600, Greece. This location is perfect for those who want to enjoy a peaceful and relaxing vacation away from the crowds, but still be close enough to the center of Mykonos town (only 4 km away).
Ages
ALIRENE MYKONOS is a hotel for all ages, including families with children. They offer babysitting services upon request.
Pet Policy
Unfortunately, pets are not allowed at ALIRENE MYKONOS.
View
The hotel offers breathtaking views of the Aegean Sea and the island of Delos. The best rooms with views are the Sea View Suites and the Deluxe Rooms with Sea View.
Parking
Parking is available at the hotel and it is free of charge for guests.
Perks
Complimentary breakfast
Free transfer to and from the airport/port
Free Wi-Fi throughout the hotel
Access to the hotel's fitness center
Access to the hotel's spa
When to Book
It is recommended to book your stay at ALIRENE MYKONOS at least 1-2 months in advance, especially during the high season (July-August).
How to Book
You can book your stay at ALIRENE MYKONOS through Booking.com using this link.
Phone
+30 22890 78500
Email
info@alirene-mykonos.com
Amenities
Outdoor pool with sun loungers and umbrellas
Spa with sauna, steam room, and massage treatments
Fitness center with state-of-the-art equipment
Jacuzzi
Food and Drink
The hotel's restaurant serves delicious Mediterranean cuisine made with fresh, local ingredients. They offer both indoor and outdoor seating with stunning sea views. The breakfast buffet is complimentary for all guests and includes a variety of options to suit all tastes. The lounge bar is the perfect place to enjoy a cocktail or a glass of wine while watching the sunset. Room service is also available.
Rooms
ALIRENE MYKONOS offers various room types to suit all needs and budgets. All rooms are tastefully decorated and feature modern amenities such as air conditioning, flat-screen TV, and a mini-fridge. Smoking rooms are not available, but the hotel has designated smoking areas. Wheelchair accessible rooms are available upon request. The best room in the hotel is the Sea View Suite with Outdoor Jacuzzi.
What's Nearby
ALIRENE MYKONOS is located near several points of interest, including:
Agios Ioannis Beach (1-minute walk)
Mykonos town (4 km)
Ornos Beach (3 km)
Psarou Beach (5 km)
Delos Island (8 km)
Overall, ALIRENE MYKONOS is an excellent choice for those looking for a luxurious and peaceful vacation in Mykonos. With its stunning views, top-notch amenities, and excellent service, it's no wonder why this hotel is so highly rated by guests. Book your stay today and experience the best that Mykonos has to offer!

Thank you for reading our review of ALIRENE MYKONOS. We hope that this comprehensive guide has provided you with all the information you need to make an informed decision about your next vacation. Don't hesitate to book your stay at ALIRENE MYKONOS and experience the luxury, comfort, and relaxation you deserve!