Hotel Review: Albatros Club Mykonos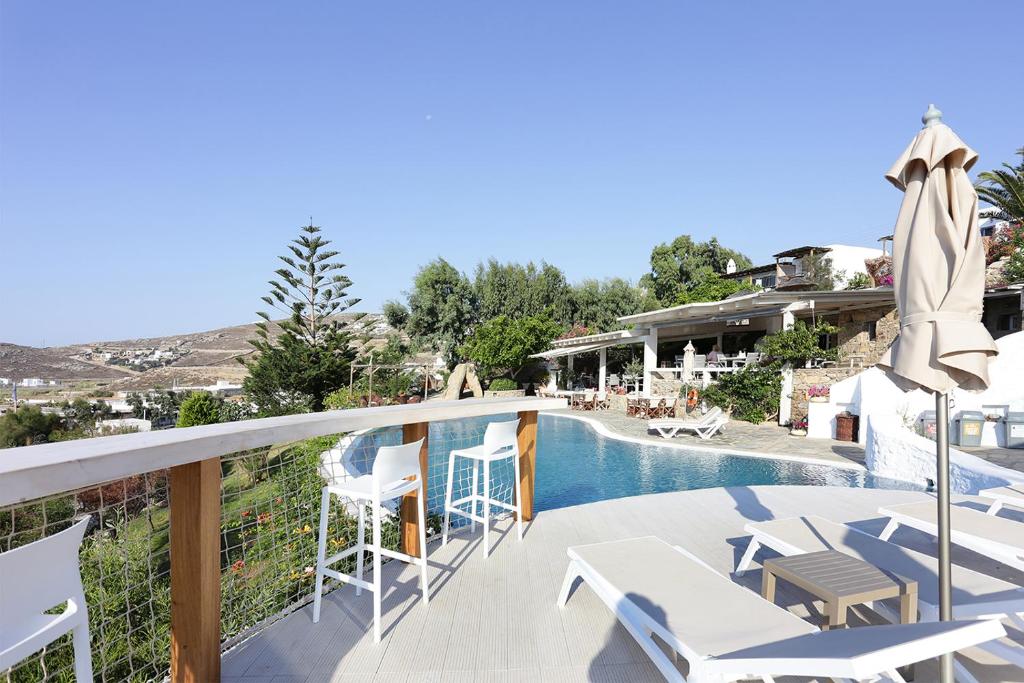 Location
The Albatros Club Mykonos is located at Agios Ioannis Diakoftis, Mykonos 846 00, Greece. The hotel is situated in a beautiful location, with breathtaking views of the Aegean Sea. It is just a few minutes' walk from the famous Agios Ioannis beach and is easily accessible from the airport and the port.
Ages
The Albatros Club Mykonos is a family-friendly hotel that welcomes guests of all ages. Babysitting services are available for those who need them.
Pet Policy
Unfortunately, pets are not allowed at the Albatros Club Mykonos.
View
The hotel offers stunning views of the Aegean Sea and the beautiful Mykonos landscape. The rooms with the best views are those that face the sea.
Parking Availability and Cost
Parking is available at the hotel for free.
Perks
The Albatros Club Mykonos offers complimentary Wi-Fi for all guests, as well as free airport transfers. Guests who book directly with the hotel also receive a complimentary bottle of wine upon arrival.
When to Book
The best time to book your stay at the Albatros Club Mykonos is during the off-season, which is from October to April. During this time, you can enjoy lower rates and fewer crowds. However, if you want to visit during the peak season, which is from June to September, it is recommended to book your stay well in advance.
How to Book
You can book your stay at the Albatros Club Mykonos through Booking.com at the following link: Albatros Club Mykonos
Phone and Email
You can contact the hotel directly by phone at +30 22890 28710 or by email at info@albatrosclubmykonos.com.
Amenities
The hotel features a beautiful outdoor pool, a fitness center, and a spa. The spa offers a range of treatments and massages to help you relax and unwind. There are also jacuzzis available for guests to enjoy.
Food and Drink
The Albatros Club Mykonos has a beautiful restaurant that serves delicious Greek and Mediterranean cuisine. The breakfast is included in the room rate and is served daily in the restaurant. There is also a lounge bar where you can enjoy a variety of cocktails and drinks. Room service is available for those who prefer to dine in the comfort of their own room.
Rooms
The hotel offers a range of room types, including standard rooms, suites, and villas. Smoking rooms are not available. The hotel has wheelchair accessible rooms available upon request. The best room in the hotel is the Presidential Suite, which features a private pool and stunning sea views.
What's Nearby
The Albatros Club Mykonos is located near several points of interest, including the beautiful Agios Ioannis beach, the historic Windmills of Mykonos, and the charming town of Mykonos. There are also several other beautiful beaches and villages nearby that are worth exploring.